Lawrence schools and district hope to raise graduation rates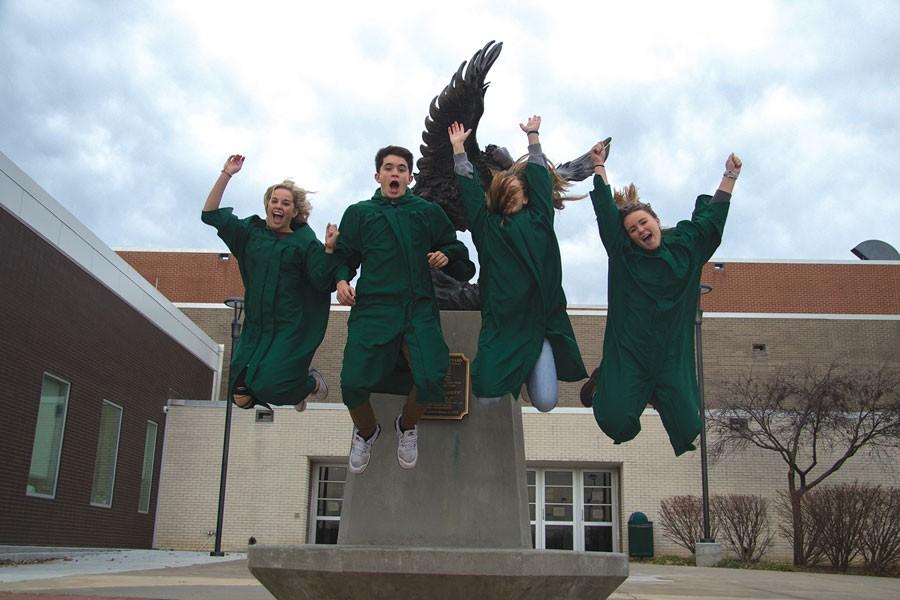 Putting the organizational tools she has learned to the test, Junior Victoria Atkinson leans over her binder in her Advancement Via Individual Determination (AVID) class. The skills learned in these classes help to equip students with the skills they need for college.
"We do tutorials and we stay organized by keeping our binders together and having binder checks," Atkinson said. "We do learning logs which further organize our classes and our homework."
The skills students learn in AVID contribute to overall success according to AVID adviser Ron Swall,
"As more and more students learn and use the skills and strategies taught in AVID, they can become more successful in school," Swall said. "The overall effect likely impacts the school graduation rate in a positive manner."
Both the district and the high schools have been working toward higher graduation rates.
"I think the district and the schools, both Free State and Lawrence High, made a concerted effort to increase graduation rates," principal Myron Graber said. "That's been a big push by the district… finding out why students aren't graduating."
A critical step was pinpointing who would need the push, according to Graber.
"[The first step is] identifying the students and trying to support them and work together closely with the students and their families," he said. "Typically the research says that students make that choice [not to graduate] during their ninth or tenth grade year, so the biggest issue would be to identify and support students early on in their high school career."
Once identified, students are consistently contacted to make sure they're headed down the path to graduation. This is done through tutoring, credit recovery programs and taking interest in students' ideas.
Additionally, Swall believes encouraging students will impact graduation rates positively.
"We know that most students have a difficult time saying openly that they want to get better," Swall said. "But every time we can teach a skill that improves how a student learns, or help a student practice a strategy that leads to better test performance, we know we are sending positive ripples out into the world through each one of those students."
Despite the district's efforts to raise the graduation numbers, the rates have been decreasing slightly over the past few years. The total graduation rate went from 94.2 in 2013 to 93.8 in 2014 and 93.7 in 2015. Despite this slight fall, Graber is still optimistic for the future and hopes he can help motivate students.
"Sometimes … for whatever reason, some student's life gets in the way and it's pretty hard to see a need for something," Graber said. "In today's world … [a diploma] opens doors and [it's] a basic minimum requirement. I have tried to figure out how to say that over, over and over again. When I talk with students it breaks my heart when someone comes in and says 'I'm gonna drop out.' I try to convince them that a diploma is critical in today's world."