NEWS BRIEF: BOE begins in-person plans
Superintendent set a date to bring students back to the classroom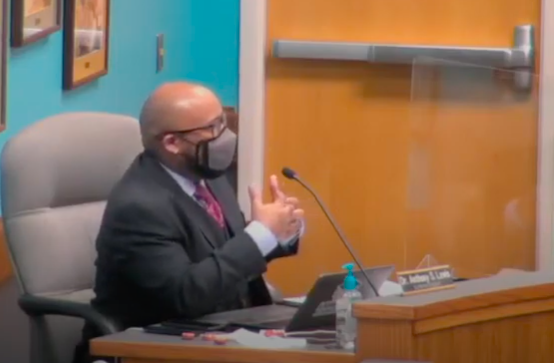 6-12 grade students will be able to return to full time in-person learning on March 29, according to plans announced by Superintendent Anthony Lewis. 
The announcement came as the USD 497 Board of Education met Monday night. 
Beginning Feb. 15, the hybrid-learning model will change from an AB/CD schedule to AB/AB, effectively doubling the number of students and time allowed in each building. 
This is the first stage of a plan to bring all students within the district back to full time in-person learning. However, students will still have the option to stay completely remote.
"Every student has a unique need and every family situation is different," Lewis said. "We know that our amazing staff and administrators work well with our families to make the best decision for those students."
The district is also planning to have K-5 students return to in-person learning on March 15. However, Lewis stressed that the district is preparing to have students back to classrooms as soon as possible. 
"Our schools are looking at their class rosters and they're looking at their data and have begun to prioritize… those students based on academic needs," Lewis said. 
This time will allow for the completion of the district's air validation study, installation of air filters, ordering meals, moving furniture to allow for social distancing and the planning of new transportation routes. It is also to ensure time for more staff members to be vaccinated.
To help distribute vaccines to staff members, the district developed phases. Phase one prioritizes staff members that work closely with students, like special education teachers and their paraeducators, and those that come into contact with large numbers of people, like cafeteria and transportation staff. Over 200 doses will be given to staff in phase one this week. 
Phase two will include teachers that work in-person and hybrid. 75% of these allotted doses will be reserved for elementary-level staff.
All other classified staff members that are working in-person are included in phase three. Phase four will vaccinate staff members that are working remotely.
Roughly 259 staff members have been vaccinated so far. 
Plans to return to in-person learning are still pending board approval.
"I hear the community," Board President Kelly Jones said. "We are committed to seeing our students in school in person in a safe way"
Leave a Comment