Football Forecast
The football team looks forward to a successful season as they remain undefeated in their first three games
During the off-season, the football team was ranked third in the state by SportsinKansas and #1 by CatchitKansas after finishing 10-1 in 2017.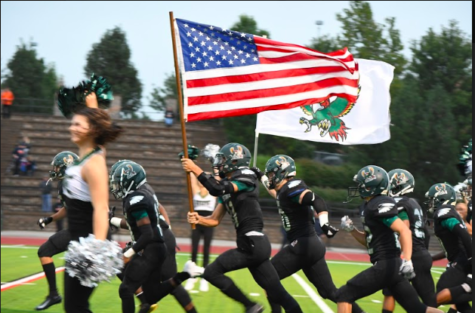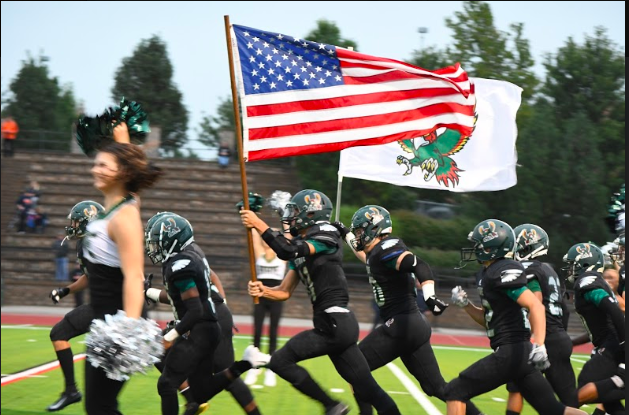 Last year's successful season ending in a heartbreaking playoff loss has put pressure on the team to outdo their performance. As they prepared for the season, the team tried not to let the pressure affect their outlook.
"…We just took it week-by-week because we had lots of practices and camps that we had to go to," senior receiver Jaxson Webb said.
After camps at the University of Kansas and Baker University, the team began to realize their potential.
"After every camp we had a little bit better of an idea of how we were going to be," Webb said.
Before the season began, players knew not only were their returning starters one of their stronger assets, but the offensive line showed promise.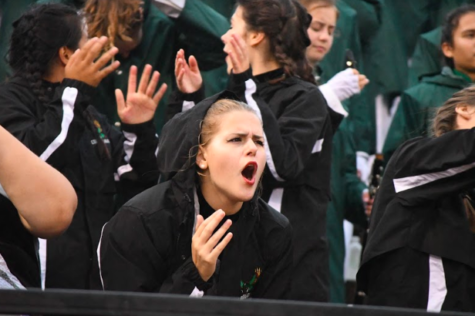 "Our offensive line is a little more lacking than last year, but we can pull it together with the rest of the team around us," senior Zach Rasys said. "Then we can maybe win a [State] ring this year.
Throughout the start of the season, senior linebacker Jalen Nash has been questioned about the team and their potential.
"I answer them as simply as I can," Nash said. "I tell everyone to just be there on Friday and watch what's going to happen."
Receiving a number one ranking is a reflection to all the hard work players put in over the summer and off-season.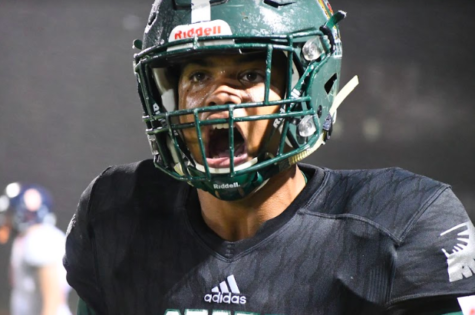 "It feels pretty awesome [to be ranked #1]," Webb said. "There's a lot of good teams out there in all classes, whether they're 1A or 6A. To be at the top of those rankings is [an honor], but we just have to stay humble and keep working and show everyone why we are number one team." 
The Firebird have started the year off 3-0, outscoring their opponents 41-0 in the first two games.
With so much expected of them, the team continues to take the season week-by-week with the goal of bringing home the first state championship in school history.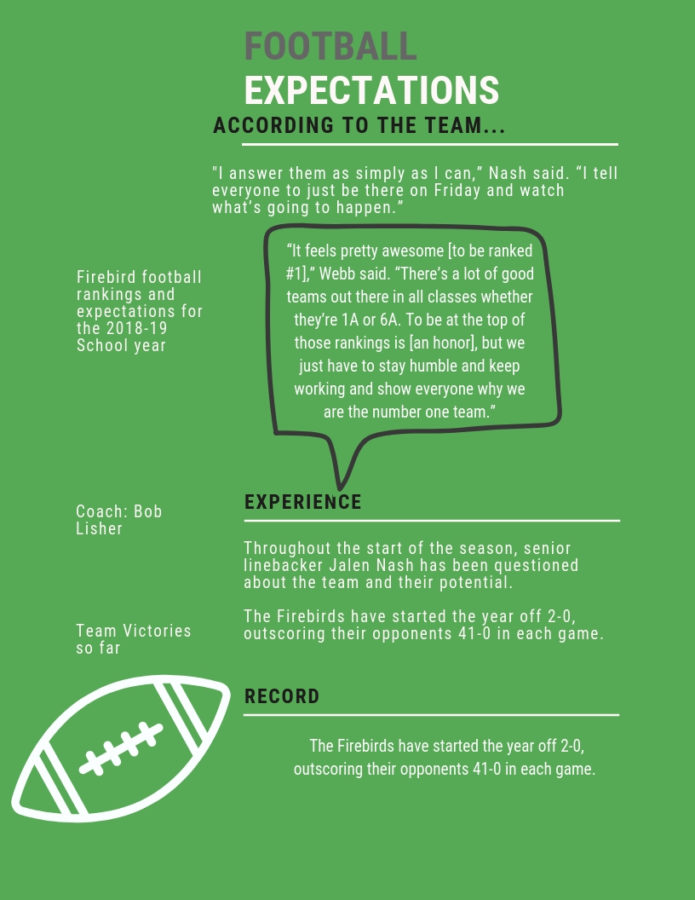 Leave a Comment